Two members of the investment team, Emily Henderson and Heidi Farley, sat down to discuss their views on diversity with a specific focus on gender, why it is important and how embracing cultural change can improve it.
Businesses across a range of industries are now focussed on developing and improving their diversity and inclusion. Through the British Private Equity & Venture Capital Association (BVCA) and the Level 20 Foundation, the private equity industry is starting to see a positive upward trend because of changes that have been put in place to recruit a more diverse range of people. According to their joint Diversity and Inclusion Survey, the percentage of female workers within the private equity industry has risen to 39%, 10% higher than their findings in 2018. However, there is still some way to go to see greater gender diversity, especially in senior positions, with only 10% of senior roles in investment firms being held by women.
Emily Henderson and Heidi Farley are both members of our investment team who came to a career in private equity at GCP through different routes. They sat down to discuss why the industry should embrace changes in culture alongside setting targets to improve diversity, and the benefits of recruiting a diverse workforce.
What attracted you to the industry?
Emily Henderson: I came from working in Deal Advisory at KPMG and although I enjoyed it, I really wanted to be involved in the long-term partnering with businesses that private equity offers. Funnily enough I was also attracted to the diversity of the role; from the companies we meet, to the sectors they are in, to the founders that run them. However, historically there has perhaps been a perception that private equity professionals can be very similar to each other. This was something that attracted me to GCP – colleagues from diverse personal and professional backgrounds as well as fellow females on the investment team.
Heidi Farley: Whilst I had a similar start to Emily, I have taken a different route into the industry. I began my career in the Transaction Advisory Team at EY. I enjoyed getting to know a variety of different people and businesses but wanted to be part of the ongoing evolution beyond the transaction process. I moved to the BBC as a business partner to the Technology team where I had the opportunity to work on large-scale projects with people from across the organisation. Private equity gave me the chance to bring together the aspects of these roles that I most enjoyed – the excitement of getting to know founder entrepreneurs and the ability to remain involved in the growth and development of the business over time.
Discussing diversity, what has worked and how it can be developed?
HF: Like many industries I was encouraged by the way ours handled Covid. It showed that we could be more flexible whilst remaining effective and collaborative. The flexibility has made it easier for me to pursue my career in PE alongside raising a young family and I think that our industry is becoming increasingly accepting and supportive of working parents. The next thing I would like to see is more support for working fathers – if we can normalise parental leave and support parents in our industry then it is less a matter of gender, and more a matter of supporting life choices.
I feel that we shouldn't be ticking boxes when trying to increase diversity in PE, and there is a risk that targets may encourage that. We instead need to create an environment where the culture attracts a wider range of people. GCP has done a good job of this, and I feel that the industry as a whole is starting to see a culture shift, but more can still be achieved.
EH: Whilst targets can be helpful, what is more important is for funds to challenge themselves to think about diversity and the benefits it can bring to their business and investments, and I think setting the right tone at the top is hugely important. In an industry where networking is a big part of the job, it has been good to see to more varied and inclusive events on the agenda in recent years.
It was great to see the Level 20 Foundation set up in 2015, the year I joined the industry. I think they are actioning some great initiatives which I have been involved in, such as mentoring and outreach programmes and events which are open to all genders. This has helped everyone in the industry to talk more about encouraging more women into private equity. In 2018, 6% of senior roles were held by women now that's up to 10% which shows we are going in the right direction.
Most people join the industry at a junior level, so a focus on recruiting a diverse range of people at the bottom should hopefully lead to a more diverse senior workforce, creating great role models in the years to come.
What value can be created from having a diverse workforce?
HF: From previous roles to my current one, I have seen great value from diverse workforces. Having a team of people from different backgrounds with a range of experiences brings a diverse selection of ideas and approaches to making decisions. Whilst this is primarily important from the perspective of the team and culture, we have seen an increased number of LPs who are interested in the diversity of the investment team when making decisions on which GPs to back.
EH: It is important to avoid groupthink in private equity. You need to have a range of people with ideas that either challenge or develop what you are currently doing. Our team benefits from those who have had different backgrounds and experiences. You get more thoughts around the table to solve business issues and can build better relationships with the management teams with which we partner.
END
At GCP we want to help the businesses we partner with to be great employers, be good corporate citizens and make a positive contribution to society. Diversity, Equality, and Inclusion is a core priority for much of the portfolio. There are examples across the portfolio of our partners doing the right thing in society including CubeLogic, Flint Global and JKR.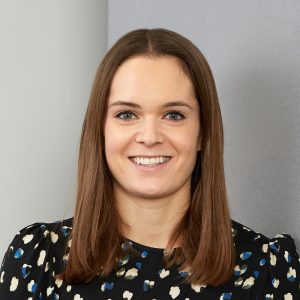 Read more about Emily Henderson and Heidi Farley.
Last year Partner, Kirsty McDonald spoke with the Level 20 Foundation regarding her start in private equity and the career path to her current role. You can read her interview here.
You can read the 2021 BVCA and Level 20 Diversity and Inclusion Survey here.