We entered 2022 with many businesses focussed on navigating the new normal following 18 months of Covid pandemic measures. Measures that forced many businesses to adapt the way they operate, developing their resilience, product offerings, business development approach and talent strategies. We have all experienced further external challenges throughout this year but despite this, we are very proud to have continued to expand and develop our business at GCP as well as support continued growth across our portfolio.
We are privileged to be investment partners with an outstanding range of entrepreneurs and thank them all for their hard efforts and support. As we reflect on the last 12 months, we have outlined below some examples of the fantastic growth initiatives and developments achieved.

With continued significant year on year growth, Bridewell were delighted to be announced as winners of 'Santander Growing Business of the Year: Turnover £10m – £25m' at the Growing Business Awards.
Alongside winning awards, Bridewell also marked an impressive ESG milestone this year by becoming the first carbon negative UK cyber firm. It means that all of their people-driven services across cyber security, data privacy and penetration testing are now carbon neutral, with large-scale tree planting and offsetting included as standard for any of its managed security services.
As one of many businesses across the portfolio that is focusing on regional and international growth, a new subsidiary in the US was formed this year, with new recruits and customers in Houston. In addition, to support additional scale in the fast growing Managed Security Services division, a new Security Operations Centre (SOC) was opened in Cardiff.
Bridewell are hiring, review the roles they have available.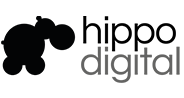 Digital transformation consultancy, Hippo Digital started the year with the launch of their Academy where they welcomed 25 new joiners to their Trainee Digital Consultant School. Building on existing skills, joiners took part in an eight-week programme followed by four weeks of mentoring to facilitate moves into roles such as User Researcher, Business Analyst and Content Designer. It was such a success that they ran a second cohort later in the year, this time focused on User Research. Their next academy is due to start in January 2023 and will be focused on project delivery.
Hippo have also developed their leadership team with a series of key senior hires, including a new Design Portfolio Director, and Client Director for Health. In total Hippo have had a busy time adding 100 new hires across the year.
Finally, the excellent leadership team at Hippo was recognised at the Northern Tech Awards. As they won 'The Judges' Leadership Award'.
Hippo Digital are hiring, review the roles they have available.

Following, initial expansion into North America in 2021, Indigo achieved a fantastic milestone this year by opening their first overseas Network Operations Centre in Denver, which was complemented with a recruitment drive to fill over 35 new roles.
Alongside international growth, there was a significant focus during 2022 on enhanced ESG initiatives, culminating in Indigo being announced in the top 5% of all evaluated companies to achieve gold status in their EcoVadis rating.
Finally, they ended the year by being named top of Insider Media's list of fastest growing companies in Wales. Their Wales HQ was recently visited by Andrew Bowie, MP for International Trade, highlighting the fantastic work and job creation being done in the region.
Indigo are hiring, review the roles they have available.

One of three new investment partnerships we made in 2022. Specialist Intelligent Automation Provider, Robiquity has spent this year focusing on building new business relationships and developing their Board, whilst also winning a number of awards along the way.
Robiquity already work with a range of large B2C and B2B enterprises and this year they were delighted to add retail giant River Island to that growing list. They will be focused on enabling future growth by enhancing how River Island serve their consumers and execute their internal processes to allow their people to fulfil their core purpose. In addition, they have also been engaged by a Tier 1 UK Retail Bank as their primary Intelligent Automation Partner. The team will support this major new client with additional skills, capabilities, and resources to help deliver the banks vision of 'Conversational Banking'.
Alongside new business wins, Robiquity won UKCCF Gold award for 'Best Use Of Technology' at the UK Contact Centre Forum awards based on their automation work with Virgin Media O2. It was also great to see Robiquity recruit a new CFO and launch their own training academy, developing the range of learning and development opportunities offered to their employees and growing their own talent in a similar way to others in the portfolio.
Robiquity are hiring, review the roles they have available.
Recycling services provider, First Mile, has always focussed on playing a leading role in supporting their customers to use recycling as a way of reducing their carbon emissions.
In 2022, they won the 'Contribution to Achieving Net Zero' award at the Awards for Excellence in Recycling and Waste Management, the most prestigious event in their sector. The award was set up to find businesses or organisations that have clear circular economy goals in their work and this recent win is testament to the fantastic success that the First Mile team have had in this field.
The team have also been busy creating thought leadership pieces on how businesses and consumers can have a positive effect on the climate we live in. You can read their blog series here and listen to their podcast, including interviews with a range of key business figures. Guests have included the likes of Honest Burgers, Brompton Bikes, supply chain experts Sourceful and investment advisors Clim8.
First Mile are hiring, review the roles they have available here.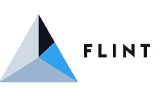 2022 has been a tumultuous year from a geopolitical perspective which has kept the team at Flint Global extremely busy ensuring that their clients have been up to date with the wide ranging political, economic and policy dynamics occurring over the last 12 months. Early in the year they set up the Flint Podcast, where their experts have discussed a range of issues from Russia's invasion of Ukraine to analysis of UK government changes, Budget statements and the associated financial market impacts.
Flint's international growth has gone from strength to strength this year. With a new larger office opening in Brussels and a brand-new office location opening in Paris. Flint have also been very busy within international press, with quotes and appearances across media outlets such as Financial Times, BBC, New York Times, Sky News, Le Figaro and Bloomberg.
Flint Global are hiring, review the roles they have available.

Design – led creative agency, JKR continued their run of industry award recognition, as they were named AdAge A-List 2022 Design and Branding Agency of the Year.  For 15 years, AdAge have honoured forward-thinking leaders, top agencies, and creative innovators in the industry. Evaluated on growth figures, internal culture, and creative output, the award is in recognition of JKR being a truly diverse and dynamic creative company, driven to inspire people and brands to be their true self.
This year JKR have launched rebrands for the world's most colourful confectionary brand (M&M'S) and cupcake brand (Magnolia Bakery) whilst also helping partners AB InBev expand the roll out of BEES globally – an ecommerce platform that JKR helped to build from scratch 2 years ago. BEES is now serving over 2.8+ million active users, generating approximately 1.7 million orders each week, and ranking within the top 10 e-commerce marketplaces worldwide.
Continuing a successful portfolio theme of investing in talent, learning and development and building in-house academies, JKR, launched its Sparks Academy in 2022 – a 12-week paid internship programme facilitating access to the creative industry for those from diverse backgrounds.
JKR are hiring, review the roles they have available.

Following our investment in July 2022, the partnership has had a very successful start, enabling Plenitude to expand their presence internationally, enhance their recruitment strategy and team and develop their new digital assets practice.
In October they recruited a new Chief People Officer in London and hired Mike Coates to expand their leadership team and lead a new Hong Kong based practice. Mike brings extensive experience in delivering large scale, complex and business critical, financial crime compliance change programmes within global financial institutions and will lead Plenitude's ambitious growth plans across Asia.
2022 has seen a significant and sharper regulatory focus on crypto currencies and Plenitude have recently written a thought leadership piece regarding the key considerations of crypto compliance solutions and their role within the risk management framework.
The recruitment drive continues with significant client demand and the year is ending with the launch of a brand new recruitment website.
Plenitude Consulting are hiring, review the roles they have available.

In November, AIS announced the acquisition of subsea specialist CRP Subsea. Consolidating their position within the market and enhancing their ability to meet the global needs of the energy industry with respect to renewable energy transition. We are delighted to have supported the deal and look forward to seeing how it will enhance AIS's product offerings in the coming months and years.
AIS have also won four awards during 2022. At the Energy Industries Council awards they came away with awards for 'resilience' and supporting rising stars within the business. They also won awards that highlight their fantastic Export and International Trade team. Winning regional awards at the Business Leader Awards 2022 and Made in South West Awards in addition.
AIS are hiring, review the roles they have available.