In today's truly global economy a key pillar of growth for many businesses is entering overseas markets. By extending a business's global footprint its addressable market is significantly increased and numerous new growth opportunities can be harnessed, however this expansion strategy can come with considerable added complexity and a range of new potential challenges to navigate. The core ethos behind every single GCP investment is a genuine growth partnership. In the 24 years since GCP's inception, this mindset has been applied to each portfolio company's evolution, marking us out as the original partnership investor.
An important part of this growth process can often be the first foray into new international markets. There are multiple paths a business can take to achieve this, and we have a proven model to support management in navigating this effectively. International growth initiatives typically span, organic growth through setting up new regional locations following customer, market or partner demand, strategic M&A, to build on the ground presence quickly and/or an "acqui-hire" approach where proven individuals and their teams from larger organisations can be recruited and incentivised to drive local growth through their established capabilities.
Looking inwards before looking outwards
A key step in looking at international expansion is ensuring that the core business is well established, well informed, and sufficiently resourced prior to entering overseas markets, so as not to derail the growth plan of the current core organisation. Having a trusted and experienced investment partner on board enables founders and their teams to effectively plan, prioritise, avoid pitfalls, expand quicker and be well resourced and funded to make the best of international opportunities.
The importance of local knowledge
Establishing and growing a business in a new region comes with considerable challenges including aspects such as taxation, regulation, and recruitment. New markets come with new legal considerations, new talent pools, and new sales and delivery cultures and wider local customs to adapt to. The GCP Network of relevant industry contacts and business experts is typically leveraged to identify local experienced talent to help seed new international locations often then supplemented by time on the ground from the executive team and relocation or secondment of existing employees. This approach helps to ensure that the existing successful culture, delivery model, quality and differentiation can "travel" to the new territory and provide continued competitive advantage. This approach can be accelerated and supplemented by M&A activity to get local presence and capabilities and scale on the ground quicky.
The GCP growth toolkit approach includes our international expansion support playbook which covers all of these internal and external considerations and focuses on 3 key elements: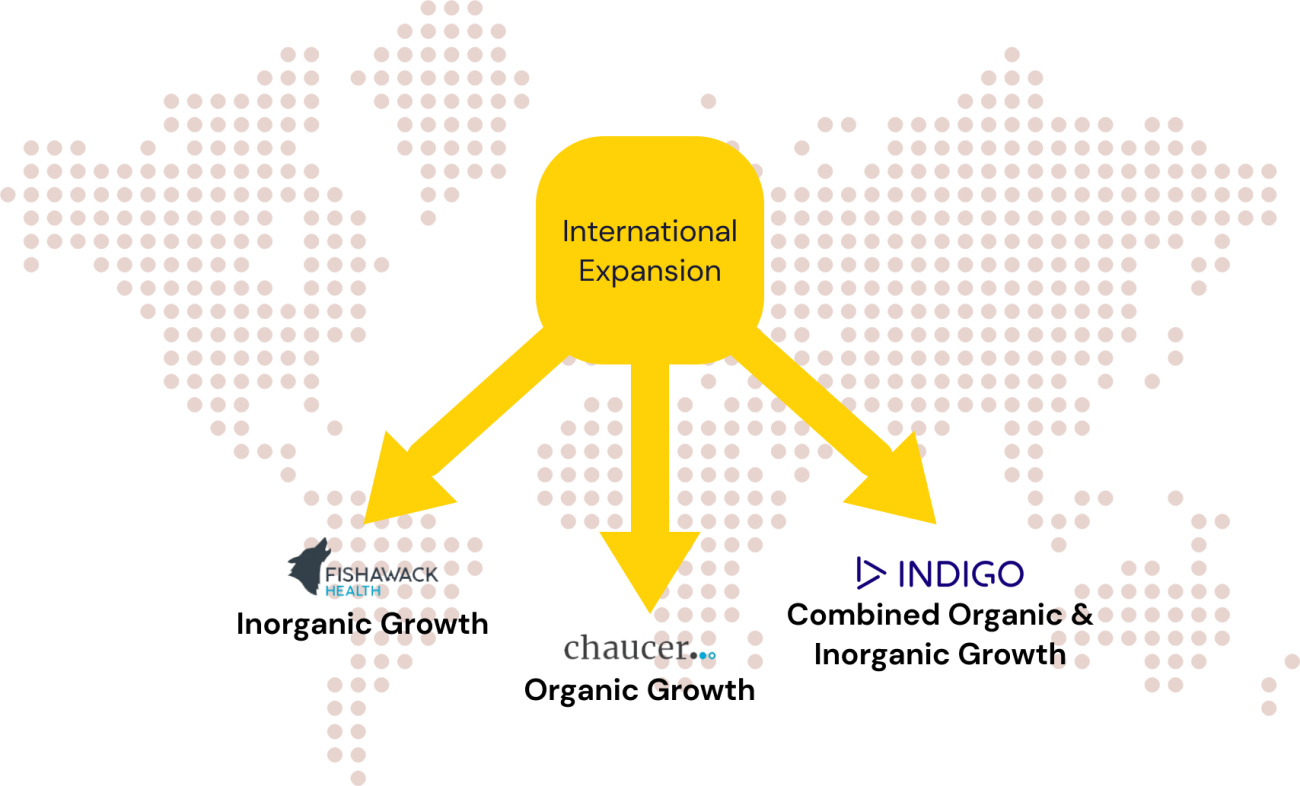 Strategy

Defining what we are trying to build together in new overseas markets
Where will we play? Focusing on one of our proven sector niches, specific service capabilities or current client types but in this new geography for example
How will we win? Developing a strategic marketing plan early and a focused approach to key account targeting typically enables the best use of investment and resources, particularly in large new markets such as the USA
Who will deliver the plan – what will our approach to on the ground leadership and people operations be?

Enablement

Practicalities – such as new corporate entity formation, tax, legal, financial, regulation and local employment considerations
Resourcing requirements – leadership bandwidth, support from core business operations, local recruitment
Go to market – operational "boots on the ground", building the brand locally and developing local networks and credibility
Sales – customer extensions, referrals, lead generation and new business development

Execution

We leverage the GCP team, our founder network and our wider network of functional growth experts to provide strategic execution support, such as:

Strategic marketing support
People Operations and recruitment
Organisation and leadership development for new international operations
Go to market strategy, sales operations, talent and network introductions
M&A

As a provider of global digital infrastructure managed services, to hyperscalers and major telecom carriers, Indigo has an inherently global enterprise client base. Through the period of the GCP partnership investment to date, significant successful international expansion has been achieved, both organic and inorganic.
To enable both further European expansion and the addition of strategic service capabilities in network design, GCP supported the acquisition of 4Site in Limerick, Ireland, subsequently supporting the Indigo team to bring these Irish market capabilities to the UK and Europe across the existing group operations footprint.
In addition, by providing high quality data centre and network managed services to hyperscalers in Europe, Indigo was able to differentiate based on the quality of service, employ further talent to enable enhanced strategic account management with the senior leadership of these clients in the USA and expand revenues organically into the US market. In addition, Indigo has been able to expand its service offering into wider sub-sea network managed services through the establishment of a US subsidiary, a new US NOC, the secondment of operational leaders from the UK and recruitment of a 40 strong team on the ground. Following our support in all of the strategic expansion areas, we are now supporting with recruitment of further senior US leadership and sales and technical resources to further organic US expansion.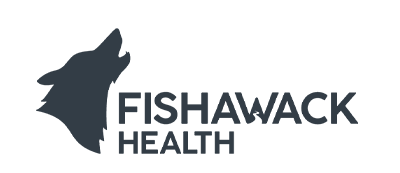 As part of the wider international buy and build strategy for medical communications agency Fishawack, who had organically expanded to the USA, the acquisition of Pennsylvania-headquartered JK Associates was identified to enable acceleration of Fishawack's US presence and access to a wider range of Top 20 global pharma business clients, based on the East Coast. GCP provided funding and support to enable this acquisition and then worked with the team to further develop the US business. Key to this success was having one of the founders of the target business aligned with the future growth plans and able to provide local leadership. In addition to this US acquisition, a west coast operation was also formed by seconding core expertise from the UK Fishawack business to seed the operation.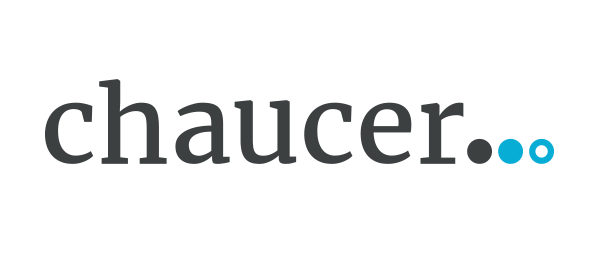 When London-headquartered digital transformation consultancy Chaucer was looking to expand its US operations and develop its Houston office into a self-sustaining division, the relocation of key personnel was core to this development. The London-based CCO transferred across to provide focused leadership and to grow an existing second-tier leadership team into one that could lead a sustainable US business. The key focus was growing the team with functions necessary for consistent growth, all while maintaining the core culture and identity of the business. This was also supported by the establishment of two new offices to bring the team closer to their clients.
The core senior team was bolstered in the UK across, sales, finance and people operations, for example to support the broader scale and complexity of the group, alongside dedicated sector leads from a delivery perspective. This enabled and encouraged further development in the growth in exposure to the life sciences and financial services sectors across the increased geographic footprint.
Summary
These case studies outline that there are multiple ways in which international expansion opportunities can be grasped and delivered to create significant additional shareholder value, but that tailored strategic support is often key to efficiently unlocking this. At GCP we are highly ambitious and experienced in helping businesses expand internationally and proud to continue to provide this strategic support to the entrepreneurs we partner with so that they can deliver their high-quality services and technology solutions on a global stage.